The ICHSWJ is a biennial conference for racing administrators, racecourse doctors, researchers and jockeys' associations.
The first conference was held in Tokyo (Japan) in 2006 and the ICHSWJ was officially recognised as one of the sub-committees of the IFHA in 2009.
There have been seven conferences to date which were held in Tokyo - Japan (2006), Antalya - Turkey (2008), Monmouth Park - USA (2012 & 2013), Hong Kong - (2015, Dubai - UAE (2010, 2017 and 2019).
The conference features presentations from the World's leading racing administrators, racecourse doctors and researchers who work closely with jockeys both on the racecourse and through research studies.
Since it's inauguration, the conference has been attended by representatives from 7 countries.
Teamwork and Cooperation:
We foster an atmosphere of trust, collaboration, openness and cooperation to achieve our common purpose
Advocacy:
We speak for the jockeys, acting with and for them to achieve the highest standards of care both on and off the rececourse
Empowerment:
We will empower jockeys to participate in their wellbeing and care to jockeys
Effectiveness:
We will make evidence-based recommendations, which are based on the best research to assist the delivery of effective wellbeing and care to jockeys
Excellence:
We give our very best within the resources available to us
To provide a forum to discuss and implement strategies to raise the standards of safely and the standards of care provided to jockeys.
To create a safer and healthier everyday life for jockeys when they participate in the sport.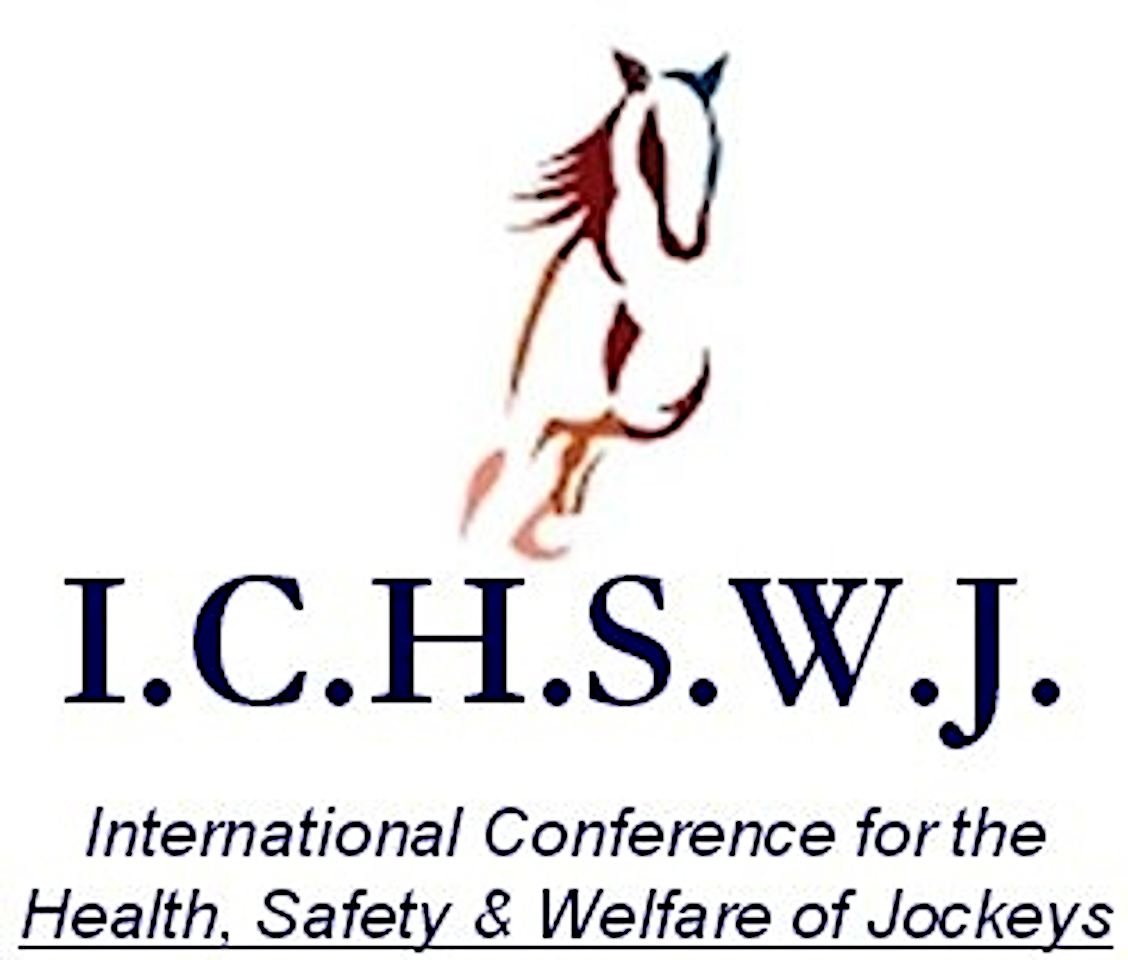 Raise awareness of jockeys' health, safety and welfare issues

Harmonise standards and procedures throughout the world
Harmonise the collection of injury data
Provide a forum for the sharing of information
Share research findings and foster collaboration
Propose strategies to deal with issues on a global basis
Setup a more effective communication mechanism between countries